After a week of waiting on Twitter, Topps has provided images of their 2013 Topps Baseball Card Design.
Here you go:
There were also parallel images, unique to the flagship:
Pink: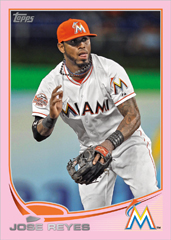 Camoflauge???: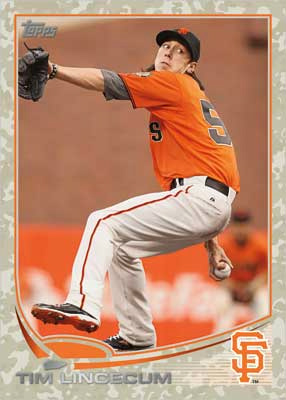 Green/Emerald???: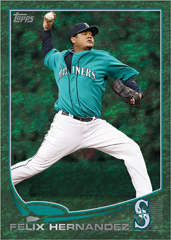 Looks like gold is back: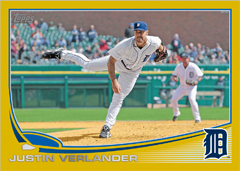 Initial thoughts? I can see the baseball diamond design, but with the curves and all, the ball field looks more like a ship from Star Trek (curved foul lines look more like spacecraft wings). The name font looks similar to 2010 Topps. I think what makes this stand out for me is that the logo is large and proudly displayed on the right corner of the card.
This isn't an earth-shattering design (see what I did there...) but it doesn't disappoint either. I can't wait to see what the sell sheets look like to get more details on what is yet to come.
Are you excited yet???
Sincerely,
JayBee Anama